Your First Consultation
We are so happy you have chosen us for your health partners! First, we will sit down with you to take a detailed health history, go over your reasons for seeking treatment, and take your tongue and pulse diagnosis. We'll also use this consultation time to answer any questions you may have. From there, your practitioner will create a treatment plan that is tailored to your needs and goals. This treatment plan will detail your recommended treatments, this could involve acupuncture, cupping, Chinese herbs, or others, and will also include the timeline and frequency of treatments.
Your First Session
Right after we're done with your first consultation, you'll be ready for your first treatment. This first appointment is usually an hour but we recommend allowing an hour and a half in your schedule. Your other sessions will last between 45 to 60 minutes. We recommend you allow yourself a few minutes to relax and enjoy the benefits of the treatment before heading back into the world.
Your Custom Treatment Plan
Each patient is unique in their needs and their response to Chinese medicine, as a result, treatment plans vary from patient to patient. As we create your plan, we'll work closely with you to accommodate your needs and ensure you are getting the most out of each session. Your practitioner will go over your full treatment schedule at your consultation and send you a copy via email. We will also inform the front desk and document your medical records.
How To Get The Most Out Of Your Acupuncture Treatments
Our four videos will walk you through what to expect when you come to the clinic as well as what to do before, during, and after acupuncture treatments to get the most out of the experience.
Tips for Before Your Acupuncture Treatment
Prepare your mind, body, a spirit to get the most out of this healing therapy. Follow these tips for what to eat, drink, and wear before your appointment. Read all the tips for how to prepare for your treatment.
Tips for During Your Acupuncture Treatment
Learn what to expect during acupuncture treatments at Transformational Acupuncture, from the structure of your appointment to the sensations you might experience during acupuncture. Learn more about your upcoming acupuncture experience.
Tips for After Your Acupuncture Treatment
Just like before your acupuncture treatment, there are a few things you should do and some activities you should avoid after your appointment to experience the full benefits of this therapy. Follow these tips to have a truly rewarding session! Follow all these aftercare tips to have a truly rewarding session!
What to Expect
You can expect to find a partner in your health journey.
At Transformational Acupuncture, we strive to provide a welcoming environment to each and every patient. We understand traditional healthcare can make some wary of seeking help, even if it's for the betterment of their health. That's why we take a holistic approach when treating each person. You will be listened to, treated with respect, and be seen as a true partner in your own health journey.
At the beginning of your treatment you'll be asked some basic questions so we can establish a good baseline. From there we'll discuss your specific needs and issues. After hearing from you, we'll create a holistic plan that is designed to help you live the balanced, healthy life you deserve.
Get Started Today
Begin your holistic health journey by scheduling an appointment today. Schedule online or give us a call at (202) 297-7404.
To learn if your insurance covers acupuncture and other treatments, please fill out our short form to verify your benefits with us.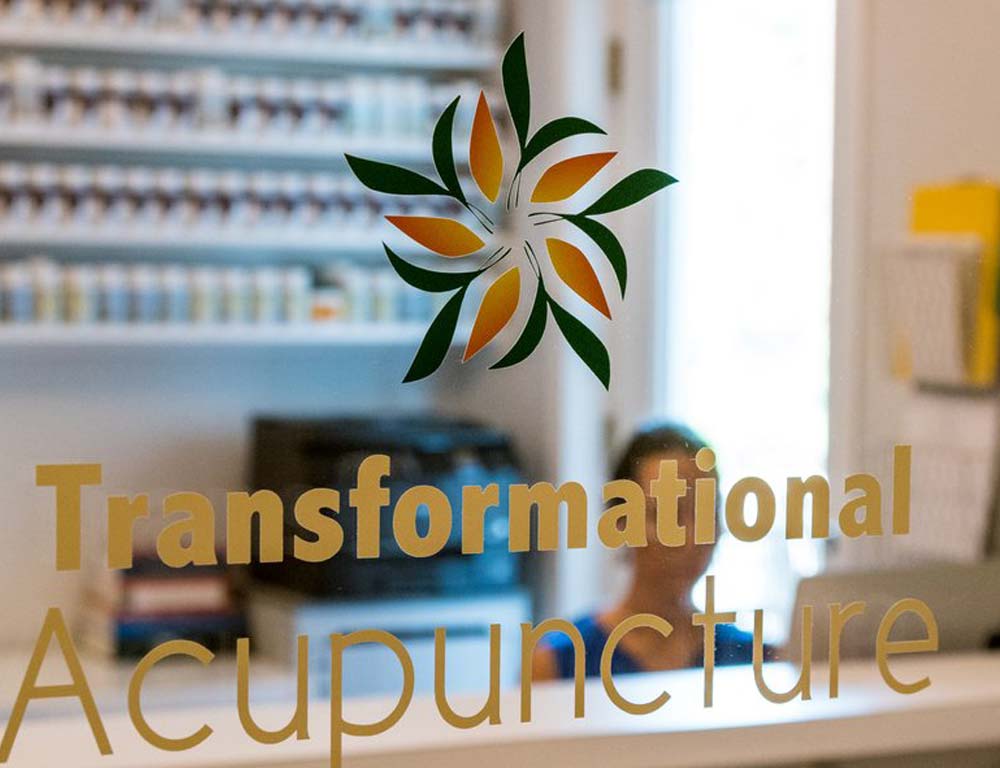 Book a Session Now
To schedule an appointment, simply visit our online scheduling page, and follow the directions from there. We look forward to meeting you!
Clients Love Our
3-Point Thursdays