Gut health is extremely important for healthy longevity and overall well-being. See how acupuncture can help with digestive issues like irritable bowel syndrome ( IBS), bloating, and acid reflux.
Acupuncture Can Help with Digestive Issues
Chinese Medicine views any digestive issue as an imbalance in the body. When your body is in balance, your digestion is healthy. Based on thousands of years of wisdom from Chinese Medicine our treatment approaches can help bring your body into balance, and help heal your gut naturally.
Symptoms and Causes
There are many health issues and digestive disorders associated with the gastrointestinal (GI) system and many possible causes:
Digestive Issues and Symptoms
Constipation
Diarrhea
Loose stools
Gas
Bloating
Ulcers
Belching
Heartburn
GERD
Acid reflux
Food allergies
Food sensitivities
IBS
Diabetes
Low appetite
Nausea
Morning sickness
PMS-related GI issues
SIBO
Candida
Crohn's
Gastritis
Colitis
Inflammatory Bowel Disease (IBD)
Abdominal pain
Abdominal cramps
Indigestion
Cravings
GI-related skin issues
Hemorrhoids
Halitosis
Hernia
Rectal pain
Hypoglycemia
Hyperglycemia
Celiac disease
Emotional stress
Poor diet
Disrupted eating schedule
Poor eating habits
Poor sleep
Too much exercise
Too little exercise
Food sensitivities
Food allergies
Exposure to extreme weather conditions
Parasitic infection
Bacteria infection
Viral infection
Inflammation
Dietary deficiencies
Mental exhaustion
Physical exhaustion
Food poisoning
Our Approach
Looking at the body from the perspective of Chinese Medicine, we look at your body as a whole. Every person is unique and we're always changing. Every digestive issue is also different and always changing. We take this into account with our treatments.
We tailor each treatment to each individual and modify treatment approaches as changes occur and as people start getting better. In this way, we can get to the root of the issue rather simply masking symptoms. Our aim is for lasting and sustainable health through effective treatments, education, and coaching.
What's our Track Record?
Most people notice some improvement in their digestion within 5–10 acupuncture sessions. Over time, and with appropriate lifestyle changes as well as adherence to a treatment plan—which may include herbs and/or acupuncture—many clients have been able to significantly improve their digestive issues. With the services we offer at the clinic, we can assist you with reducing your GI symptoms and help you make lifestyle changes that can help prevent symptoms from coming back.
How Does It Work?
From the perspective of Chinese Medicine, digestive symptoms are seen as an imbalance in the body. Our treatments can help heal digestive issues by bringing the body into balance.
Acupuncture
Acupuncture treatments vary from individual to individual, but in general, acupuncture balances your nervous system activity. Since the nervous system plays such a strong role in digestive functions, acupuncture can have a powerful effect on a wide range of digestive problems.
Moxa
Moxa is a way of stimulating acupuncture points by using heat therapy with mugwort. It is often used to strengthen digestive function and overall vitality.
Chinese Herbs for digestive health
Herbal medicine can be a very effective treatment for digestive issues. Using Chinese Medicine diagnosis, we determine the nature of your imbalance and create a custom traditional Chinese medicine herbal formula to correct it. As your body heals and changes, we adapt your custom formula to continue your healing process, eventually weaning you off entirely. A typical course of herbal treatment is 3 months for chronic digestive conditions.
The Advantage of Using Acupuncture and Chinese Herbal Medicine
Acupuncture and Chinese medicine offer non-invasive, natural ways that enhance your body's own ability to heal itself. As a result, negative side effects are minor and extremely rare compared to pharmaceuticals and surgery. We take a holistic approach and work on your body as a whole, not just focusing on individual symptoms. Most people not only notice improvement in their digestion, but also positive "side effects" such as
more energy,
less stress,
better sleep.
Treatments We Use to Help with Digestive Issues
Ready to heal your digestive problems naturally and without side effects? Give us a call at (202) 297-7404, schedule an appointment online or contact us if you have any questions.
Verify Your Insurance Benefits
We are in-network providers with Blue Cross / Carefirst, Aetna, and United. Many plans have good in-network acupuncture coverage. To find out if your plan includes in-network coverage for acupuncture, please fill out our short form to verify your benefits with us. You can also call us with your information at (202) 297-7404. Our staff will usually have your coverage information within 2 business days.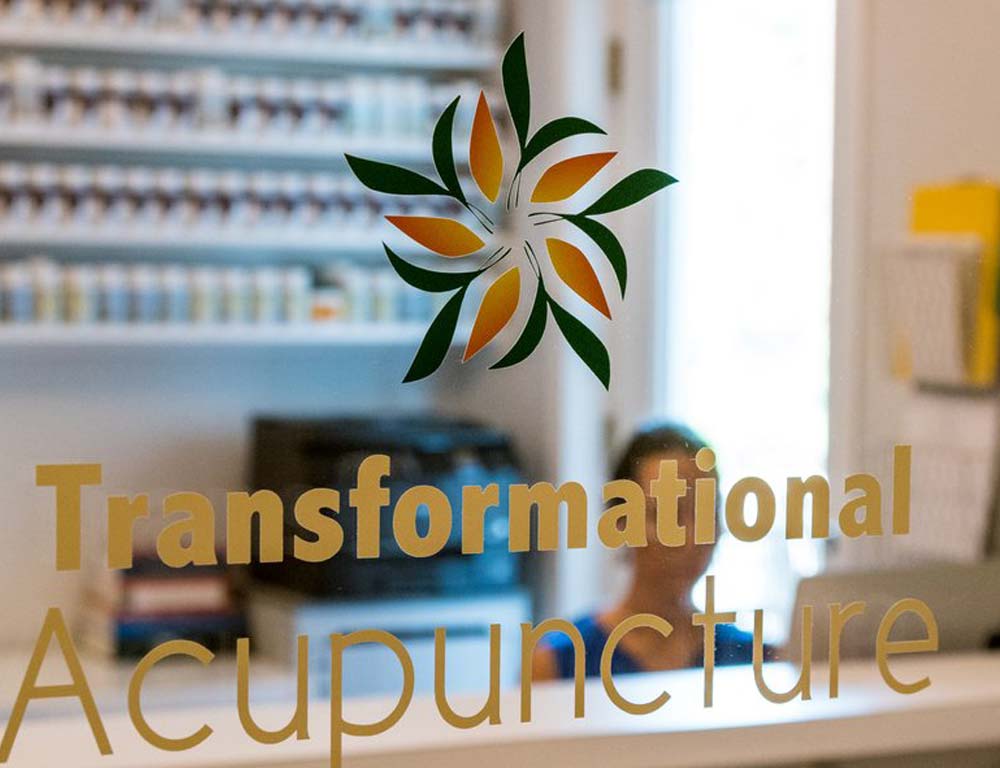 Book a Session Now
To schedule an appointment, simply visit our online scheduling page, and follow the directions from there. We look forward to meeting you!
Clients Love Our
3-Point Thursdays