We all know that headaches and migraines can be a real pain. Do people get relief using acupuncture for headaches and migraines? The answer is—YES!
Acupuncture for Migraines & Headaches
Migraines and headaches are a very common condition that we see here at our clinic. Through the lens of traditional Chinese Medicine, there are many possible patterns that can cause migraines and headaches. In general, any pain condition is seen as an imbalance in the body. When the body is brought back into balance, the pain disappears. From the time-tested 2,000 year old healing tradition of Chinese Medicine, we have several modalities and treatment approaches that can help to reduce headaches and migraines.
Acupuncture can help with the full range of migraine symptoms
We understand that migraines can be very debilitating and cause such interruption to work and life. Recognizing this, we take extra special care when working with our migraine patients. We are happy to report that acupuncture has helped many patients with their migraines. Moreover, it has worked in many cases where the full spectrum of traditional treatment options have not provided sufficient or lasting relief.
Primary care doctors and neurologists in the Washington DC area refer patients to our practice as a first-line treatment, and also when traditional strategies either are not appropriate or have not provided sufficient relief.
One of the most debilitating aspects of migraines are symptoms surrounding the pain. Acupuncture is so effective at restoring quality of life—and eventually healing migraines—because it addresses the surrounding symptoms:
Nausea
Dizziness
Vertigo
Motion sickness
Sensitivity to light
Sensitivity to smell
Visual aura or other vision issues
Neck, shoulder and back tension
Stress
Anxiety
Depression
Fatigue
Menstrual cycle and hormonal imbalances, including PMS
Acupuncture can help with the full range of headache types
Headaches have a wide range of causes, from muscular tension to physiological imbalances, to stress. Along with other healthcare options, acupuncture can play a vital, and sometimes pivotal role for patients suffering from headaches.
Migraine headaches
Tension headaches
Cluster headaches
Exertional headaches
Rebound headaches
Sinus headaches
Headaches due to head injury or concussion
Headaches related to the menstrual cycle
Migraine/Headache Relief
Transformational Acupuncture is a top rated acupuncture clinic in Washington DC with a team of friendly, experienced and highly skilled acupuncturists. Get a safe, effective, and drug-free relief from your migraines or headaches in a peaceful, serene environment.
Symptoms and Causes
There are many causes of headaches and migraines:
Light sensitivity
Dizziness
Vertigo
Nausea
Sensitivity to noise
Visual Auras
Auditory Auras
Olfactory Auras
Numbness
Paraesthesia
Neuralgia
Visual impairment
Auditory impairment
Vomiting
Lightheadedness
Malaise
Scalp tenderness
Eye pain
Irritability
Food cravings
Frequent yawning
Difficulty speaking
Difficulty thinking
Temporary loss of vision
Stress
Anxiety
Whiplash
Neck pain
Shoulder pain
Back pain
Head trauma
Toothache
Earache
Sinus congestion
Seasonal allergies
Environmental sensitivities
Hunger
Low blood sugar
Lack of sleep
Overwork
Over-thinking
Frequent screen time
Poor posture
Common cold / Flu
Jet Lag
Caffeine withdrawal
High blood pressure
Food sensitivities
Smoke inhalation
Sensitivity to certain smells
Heat Stroke
Jaw pain
Bruxism / Teeth grinding
TMJ / Temporomandibular joint dysfunction
How Does It Work?
Acupuncture provides effective and lasting relief for migraines and headaches without the potential side effects of medications. Acupuncture works in three ways, addressing both the symptoms and the cause:
Relieves pain naturally: acupuncture prompts your body to release natural painkillers. By inserting small needles into specific sites on the body, the needles trigger a response from the nervous system. This response from the nervous system leads our brain to release a cascade of natural painkillers (endorphins and enkephalins).
Relaxes muscular tension: acupuncture needles signal the brain (via the nervous system) to direct blood flow to the affected areas. With increased blood flow in the head and neck, acupuncture helps relax the muscles there. This direction of blood flow addresses the physical mechanism causing the migraine pain.
Reduces stress and regulates the body's stress response: this may be what best addresses the root cause of the migraine. Acupuncture is well known for its ability to regulate the central and autonomic nervous system. In doing so, it appears to bring heart rate variability into healthy ranges, reducing the experience of stress. Acupuncture also strengthens the brain's executive function, helping you deal with stress without the physiologically taxing sympathetic nervous system (also known as "fight-or-flight" mode).
What our clients are saying
Our Approach
We take a holistic approach to treating headaches and migraines. What that means is that we consider many aspects of the body's physiology as well as lifestyle and environmental factors. Since there can be many possible causes (and sometimes multiple causes) of headaches and migraines, taking a wider view beyond just your symptoms can be helpful in getting to the root issue.
What's Our Track Record?
Most people notice that their headaches and migraines gradually become less frequent and less severe within 5 visits. With ongoing acupuncture treatment, symptoms will often continue to improve. For some people, acupuncture, along with appropriate lifestyle changes, can get rid of chronic headaches and migraines altogether. If people come to the clinic and they currently have a headache or migraine, many times we can completely stop the pain or significantly reduce it during that treatment.
How we treat headaches and migraines with Chinese Medicine
Acupuncture
Acupuncture has a regulatory effect and can help to balance the body in order to reduce pain and promote healing. Most people find acupuncture to be deeply relaxing and beneficial for their overall health and wellbeing. Often people will notice their head pain reducing or completely going away during their acupuncture treatments.
Cupping
Cupping can be helpful in relieving headaches and migraines, especially if the cause is due to muscle tension in the neck, shoulders, and upper back. Cupping is also very relaxing and restorative and can help relieve headaches and migraines caused by stress and fatigue.
Herbal Medicine
Herbal medicine can both reduce the severity of headaches and migraines, and also be used to help prevent the pain from reoccurring. We make a custom formula for you based on your unique presentation of symptoms, and modify the formula as your symptoms change. In many cases, we'll give you an "acute" formula to use during a headache episode, and a "chronic" formula designed to heal the root imbalances that are causing the headaches in the first place.
The Advantage of Using Acupuncture and Chinese Herbal Medicine
Short and long term use of medication for headaches and migraines can have many unwanted side effects. Since acupuncture works with your body's own ability to heal itself, the possibility of negative side effects is much less than that from medication. Also, since acupuncture works on the whole body, one can experience many positive side effects, such as improved sleep, energy, digestion, and mood.
Treatments We Use to Help with Headaches and Migraines
Ready to start getting relief from your headaches and migraines? Give us a call at (202) 297-7404, schedule an appointment online or contact us if you have any questions.
Verify Your Insurance Benefits
We are in-network providers with Blue Cross / Carefirst, Aetna, and United. Many plans have good in-network acupuncture coverage. To find out if your plan includes in-network coverage for acupuncture, please fill out our short form to verify your benefits with us. You can also call us with your information at (202) 297-7404. Our staff will usually have your coverage information within 2 business days.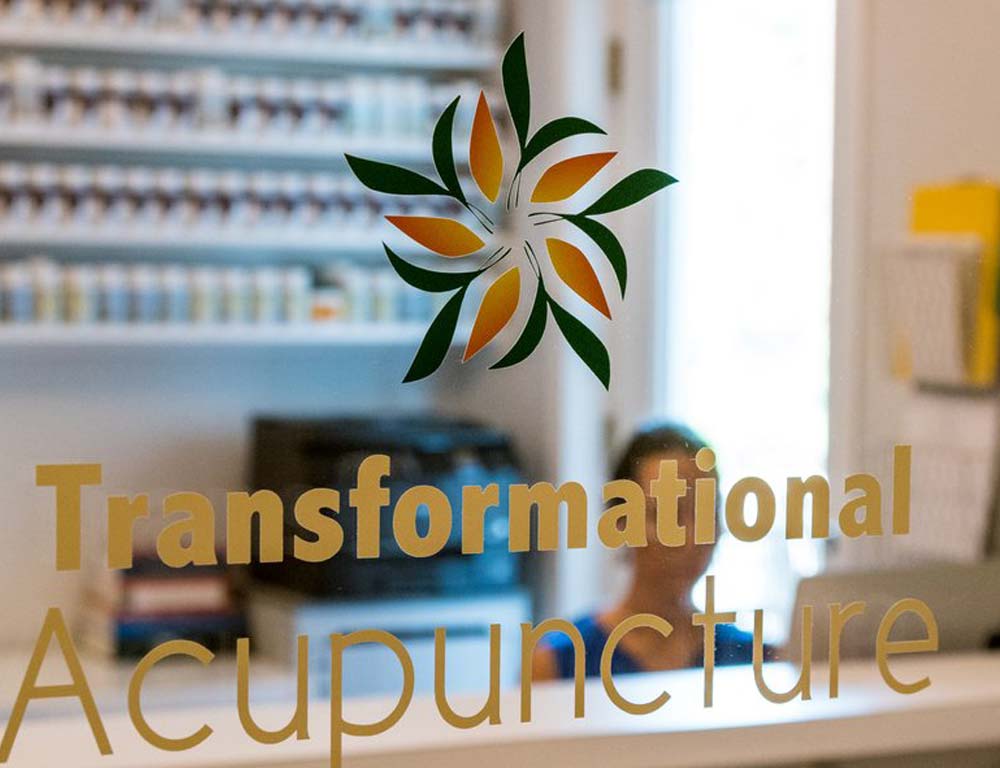 Book a Session Now
To schedule an appointment, simply visit our online scheduling page, and follow the directions from there. We look forward to meeting you!
Clients Love Our
3-Point Thursdays