Can acupuncture help with low energy fatigue? The answer is—yes it can!
Acupuncture for Low Energy & Fatigue
Through the lens of traditional Chinese Medicine, there are many possible patterns that can cause fatigue and low energy. In general, fatigue is seen as an imbalance in the body. When the body is brought back into balance, the pain disappears. From the time-tested 2,000 year old healing tradition of Chinese Medicine, we have several modalities and treatment approaches that can help to improve your energy levels.
Where are the acupuncture points for fatigue? There are many possible points that can be used. One of the most common acupuncture points for fatigue is called "Leg 3 mile" (Zusanli) and it is located a few inches below the knee.
Symptoms and Causes of Low Energy and Fatigue
What causes low energy and fatigue? Fatigue is a symptom that can come from a huge variety of causes:
Chronic Fatigue
Diabetes
Insomnia
Anemia
Adrenal Fatigue
Depression
Stress
Anxiety
Chronic Pain
Fibromyalgia
Chronic Illness
Post-Surgical Recovery
Postpartum Recovery
Stroke Recovery
Low Blood Pressure
Any Digestive Issue causing poor nutrient assimilation (e.g. Crohn's, IBS.)
Migraines / Headaches
Poor eating habits
Caffeine dependency
Jet lag
Frequent travel
Allergies
Physically, mentally, or emotionally demanding work
Excess Studying
Too much exercise
Not enough exercise
Emotional Stagnation
Empath Fatigue (energy drain from other people's emotional and physical states)
Being a caretaker
Our Approach
During your first patient visit your acupuncturist conducts a thorough evaluation of your case based on reviewing your relevant health history and presenting signs and symptoms. Part of Traditional Chinese Medicine diagnosis involves pulse and tongue diagnosis. After this evaluation your practitioner determines what type of treatment would be best for you.
Your treatment plan will be designed based on your currently presenting signs and symptoms, but also takes into consideration things such as your constitution, lifestyle, and other aspects of your health.
To start, we often recommend a series of treatments for 2 to 4 weeks. Then we evaluate your progress, and recommend a follow-up plan. Many people are able to make significant progress within 2-3 months. Herbal medicine and lifestyle recommendations are common parts of the treatment plan.
What's Our Track Record?
Most patients notice an improvement in their energy levels within the first 5 visits. Over time, and with appropriate lifestyle changes, many clients have been able to significantly improve their energy levels. With the services we offer at the clinic, we can assist you with reducing your symptoms of fatigue AND helping you make lifestyle changes that will increase your energy and vitality.
How Does It Work?
It's all about balance! The wisdom tradition of Chinese Medicine views fatigue as an imbalance in the body system. When we are in balance, we have plenty of vitality to live our lives to the fullest.
Acupuncture
Can acupuncture help with fatigue? Yes. Acupuncture helps your body get deep rest due to its profound ability to balance hormones and regulate nervous system activity. This balancing effect leads to deep rejuvenation and recovery from fatigue and low energy.
Chinese medicine does indeed have a range of protocols and acupuncture points for low energy and fatigue. How do acupuncturists choose the points they will use? Find out here.
Herbal Medicine
Herbal medicine for low energy can help boost energy by harmonizing the internal aspects of the body. There are many ways that the body system can become unbalanced, and everyone is different. Rather than masking symptoms, we use a holistic approach to address the imbalances in the body. We can create a custom herbal formula for you to help balance the body systems and improve energy.
The Advantage of Using Acupuncture and Chinese Herbal Medicine
Regardless of the reasons for our low energy and fatigue, many of us reach for caffeine, energy drinks, and medications to try to manage them.e. It's true that in the short term, these solutions will give us a boost of energy and improve our mental and physical performance. Unfortunately, these substances just mask the symptoms of fatigue. This maintains the underlying causes of your fatigue, and often further deplete your energy reserves at a deeper level.
There has to be another way! Luckily, there are natural remedies for fatigue and low energy—with no side effects.
Acupuncture, herbal medicine, and bodywork are restorative in nature. Since fatigue is almost always the result of a depleted system, we can help you build back your reserves over time. This is actually one of the "brilliances" of acupuncture and Chinese medicine, and one of its major contributions to western medicine.
Over time, acupuncture, herbal medicine and bodywork balance your hormonal system (HPA axis) and re-educate your stress response, helping you get to the root causes of why you're fatigued in the first place.
Treatments We Use to Help with Low Energy and Fatigue
Ready to start feeling revitalized? Give us a call at (202) 297-7404, schedule an appointment online or contact us if you have any questions.
Verify Your Insurance Benefits
We are in-network providers with Blue Cross / Carefirst, Aetna, and United. Many plans have good in-network acupuncture coverage. To find out if your plan includes in-network coverage for acupuncture, please fill out our short form to verify your benefits with us.
You can also call us with your information at (202) 297-7404. Our staff will usually have your coverage information within 2 business days.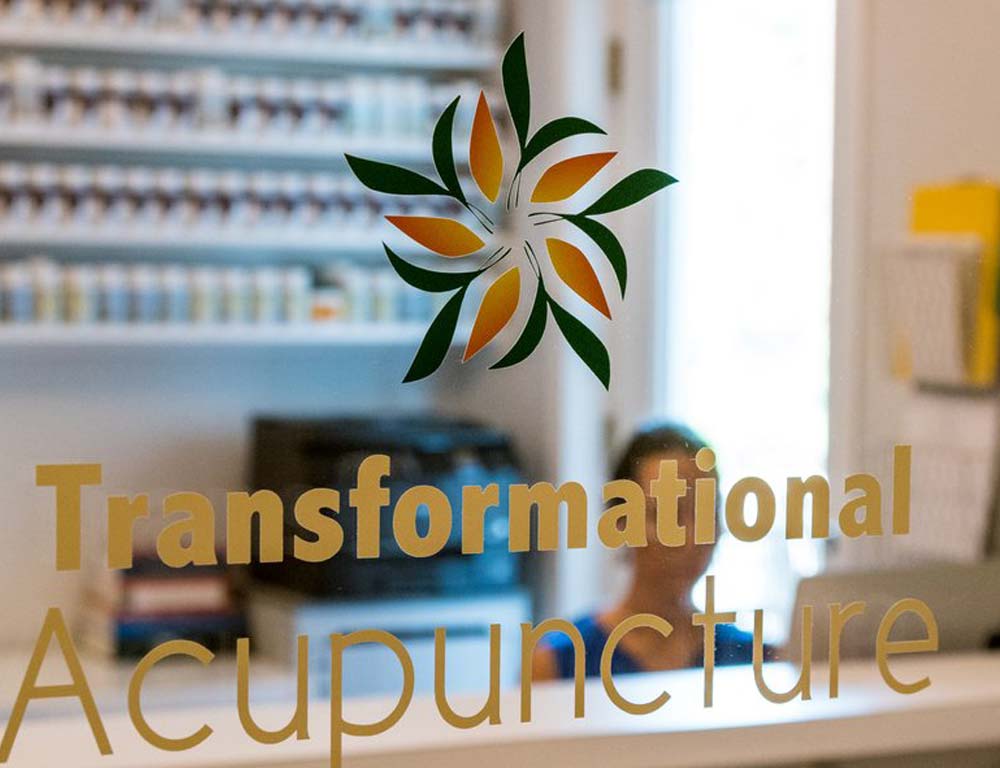 Book a Session Now
To schedule an appointment, simply visit our online scheduling page, and follow the directions from there. We look forward to meeting you!
Clients Love Our
3-Point Thursdays