No one likes to be in pain. It can slow you down and make life very unpleasant. Do people get relief using acupuncture for pain? The answer is—YES!
Acupuncture for Pain Relief
Through the lens of traditional Chinese Medicine, any pain condition is seen as an imbalance in the body. When the body is brought back into balance, the pain disappears. From the time-tested 2,000 year old healing tradition of Chinese Medicine, we have several treatment approaches that can help you reduce your pain and heal faster.
Symptoms and Causes
Pain and injury can happen in many parts of the body from a variety of causes:
Upper back pain
Mid-back pain
Lower back pain
Sacral pain
Neck pain
Jaw pain
Finger pain
Hand pain
Wrist pain
Elbow pain
Arm pain
Shoulder pain
Frozen shoulder
Carpal tunnel
Plantar fasciitis
Menstrual cramps
Post surgical pain
Sciatica
Pudendal neuralgia
Headaches
Migraines
Knee pain
Leg pain
Hip pain
Compression fractures
Back sprain
Medial epicondylitis (Golfer's elbow)
Lateral epicondylitis (Tennis elbow)
Complex Regional Pain Syndrome (CRPS)
Toothache
Phantom limb pain
Hernia
Rheumatoid arthritis
Osteoarthritis
Postherpetic neuralgia
Ankle pain
Foot pain
Toe pain
Morton's neuroma
Neuralgia
Thumb pain
Trigger finger
Sprained ankle
Broken bones
Concussion
Bursitis
Whiplash
Herniated disk
Degenerative disk disease
Pelvic pain
Vulvodynia
Testicular pain
Spinal stenosis
Ankylosing spondylitis
Bulging disks
Wrist sprain
Neck sprain
Rotator cuff injury
Tendonitis
Muscle strain
Fibromyalgia
Cubital tunnel syndrome
Radial tunnel syndrome
Eye pain
Ear pain
Sinus pain
Throat pain
Abdominal pain
Post-stroke neuralgia
Varicose veins
Vasculitis
Diabetic peripheral neuropathy
Complex regional pain syndrome (CRPS)
IBS pain
Traumatic injury
Repetitive motions
Emotional stress
Poor diet
Poor body mechanics
Poor posture
Too much exercise
Too little exercise
Work injuries
Eating schedule
Eating habits
Sleep
Changes in temperature
Weather
Neurological conditions
Menstrual cycle irregularities
Digestive issues
Environmental causes
Autoimmune disorders
Our Approach
We take a holistic approach to treating pain and injuries. A holistic approach means that we consider many aspects of the body's physiology, as well as lifestyle and environmental factors. Our goal is to help you get out of pain and heal your injuries faster.
What's Our Track Record?
Most people will notice pain relief between 5–10 visits – sometimes even during a treatment. Over the course of treatments, most people find the intensity, duration, and area of pain decrease. With appropriate lifestyle changes in conjunction with Chinese Medicine modalities, patients can see improvements in their pain, quicker healing, and prevention of future injuries. Treatment plans are individually tailored to each patient's lifestyle needs and constitution.
How Does It Work?
Chinese Medicine has been treating acute pain for over 2,000 years. Chinese Medicine is very practical. It views pain as an imbalance in the body. By correcting the imbalance, we can reduce or eliminate pain.
Acupuncture
Acupuncture can help reduce pain and help the body heal by moving the body's internal energy, improving circulation, and reducing inflammation. By properly selecting acupuncture points, we can target specific body areas to help send the healing resources to that location in order to expedite healing.
Herbal Medicine
Using herbal medicine, we make a custom formula for you based on your unique presentation of symptoms, and modify the formula as your symptoms change. Using an herbal formula simultaneously with other treatments like acupuncture and bodywork can help speed your progress. 
The Advantage of Using Acupuncture and Chinese Herbal Medicine
Pain medications and surgeries can have many unwanted side effects. Since acupuncture works with your body's own ability to heal itself, negative side effects are minor and very rare. Acupuncture is also a great complement to physical therapy, and can speed up your progress or help you get over a plateau in treatment. Also, since acupuncture works on the whole body, people often experience many positive side effects, such as improved sleep, energy, digestion, and mood.
Treatments We Use to Help with Pain Injuries
Ready for some natural pain relief? Give us a call at (202) 297-7404, schedule an appointment online or contact us if you have any questions.
Verify Your Insurance Benefits
We are in-network providers with Blue Cross / Carefirst, Aetna, and United. Many plans have good in-network acupuncture coverage. To find out if your plan includes in-network coverage for acupuncture, please fill out our short form to verify your benefits with us. You can also call us with your information at (202) 297-7404. Our staff will usually have your coverage information within 2 business days.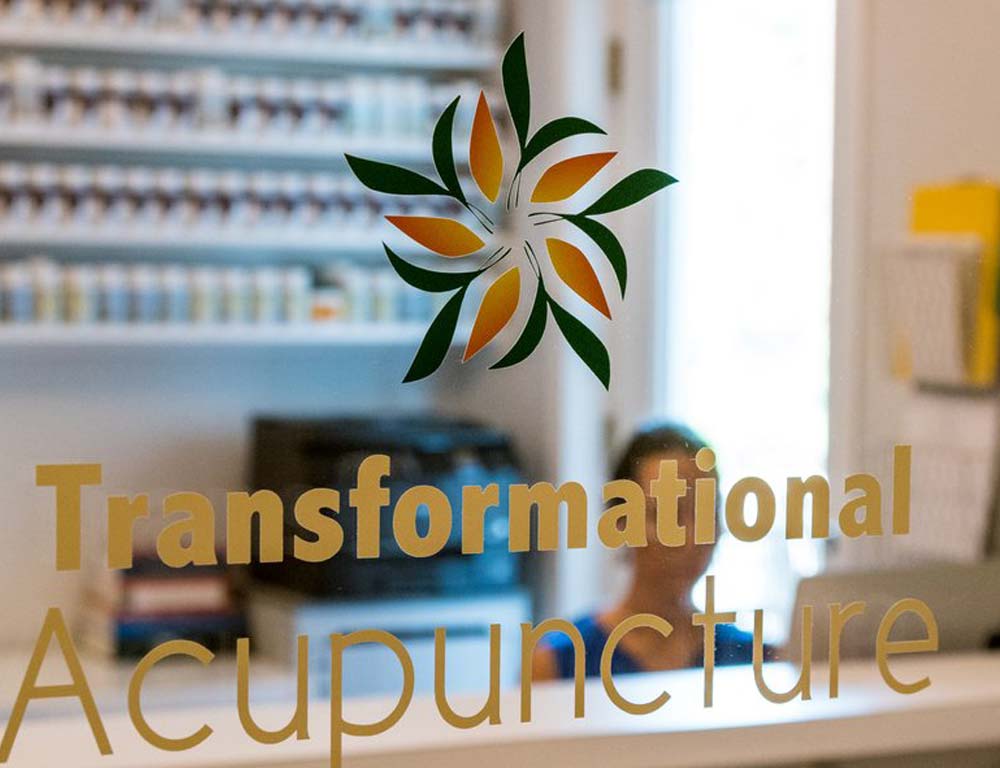 Book a Session Now
To schedule an appointment, simply visit our online scheduling page, and follow the directions from there. We look forward to meeting you!
Clients Love Our
3-Point Thursdays