Stress, Anxiety, Depression
Acupuncture and herbal medicine are holistic healing modalities. This means that they treat a person as a whole on the physical, mental, and emotional level.
Acupuncture for Stress, Anxiety & Depression
As the CDC tells us, everyone experiences stress at times. Stress can be beneficial. It can help people develop the skills they need to deal with possible threatening situations throughout life. However, when stress becomes your baseline state, it can have negative impacts on your emotional and physical health, and in many cases lead to anxiety and depression. Acupuncture and Chinese medicine can help you manage stress, anxiety and depression, and reduce their effects in a natural way.
Symptoms and Causes
We treat many symptoms associated with stress, anxiety, and depression:
Low energy
Headaches and jaw pain
Upset stomach, including diarrhea, constipation, and nausea
Aches, pains, and tense muscles
Chest pain and rapid heartbeat
Insomnia
Frequent colds and infections
Irritability
Feeling stuck in an emotional state
Difficult relationships—be that family, social, or professional
Hormonal imbalances
Diet—lack of proper nutrition or overconsumption of certain types of food
Overwork or underwork – both physical and mental

Type, intensity, and frequency of exercise that is not suited for your current life phase
No proper balance between rest and activity

Exposure to environmental effects

Air pollution
Weather changes, seasonal fluctuations
Electromagnetic fields
Our Approach to Treating Stress, Anxiety, and Depression
We treat a variety of mental-emotional conditions, including stress, anxiety, and depression by:
Calming the central nervous system (CNS) by promoting relaxation
Easing the CNS from the sympathetic or fight-or-flight mode into parasympathetic or rest-and-digest mode
Benefiting the endocrine system to balance hormone levels and lower stress hormones in the bloodstream
Enhancing sleep quality to allow the body to rejuvenate from everyday stressors
Promoting smooth flow of qi or energy throughout the body to enable you to move through minor bumps along your daily life with a greater ease
Balancing moods and allowing your heart to be able experience a healthy range of emotions without feeling stuck in any particular one
During your first patient visit, your acupuncturist conducts a thorough evaluation of your case based on reviewing your relevant health history and presenting signs and symptoms. Part of Traditional Chinese Medicine diagnosis involves pulse and tongue diagnosis. After this evaluation, your practitioner determines a treatment plan that will best suit your needs.
Often we recommend a series of 4 treatments within the first two weeks after which we reevaluate your progress and recommend weekly or biweekly treatments which eventually become monthly or seasonal tune-ups as needed. Herbal medicine and lifestyle recommendations are common parts of the treatment plan.
What's Our Track Record?
In our experience after working with people for an average of a 3 month time period, they report a significant decrease in symptoms, but often notice relief starting from the very first treatment.
How Does It Work?
Curious about how a few little needles placed around your body ease you in a more balanced state?
Acupuncture
Acupuncture calms down your nervous system, taking it out of the flight-or-fight mode we often operate under in our busy and stressful lives. Acupuncture optimizes heart rate variability, retraining your body and mind to be able to adapt to stress and regain balance at a greater ease. It encourages a smoother flow of qi or energy and blood so your body and mind feel calm, supported, and reconnected.
Herbal Medicine
Herbal medicine works with your body to overcome imbalances, and restore the natural movement of qi (energy) in the body. There are many traditional Chinese herbal formulas designed to support emotional conditions. These are well suited for managing stress, anxiety, and depression, and they can be customized for your specific needs. Herbs work with your body to overcome symptoms over time and offer a gentle support with no danger of dependency or side effects.
The Advantage of Using Acupuncture and Chinese Herbal Medicine as a Complement to (or instead of) Pharmaceuticals
The holistic nature of Traditional Chinese Medicine (TCM) allows us to get to the root cause of your condition. We work gently with your body to re-establish a more harmonious state in order to resolve symptoms as opposed to masking them. Both acupuncture and Chinese herbal medicine have been used for centuries in the treatment of emotional health with great efficacy, safety, and virtually no side effects.
Treatments We Use to Help with Stress, Anxiety, and Depression
Give us a call at (202) 297-7404, schedule an appointment online or contact us if you have any questions.
Verify Your Insurance Benefits
We are in-network providers with Blue Cross / Carefirst, Aetna, and United. Many plans have good in-network acupuncture coverage. To find out if your plan includes in-network coverage for acupuncture, please fill out our short form to verify your benefits with us. You can also call us with your information at (202) 297-7404. Our staff will usually have your coverage information within 2 business days.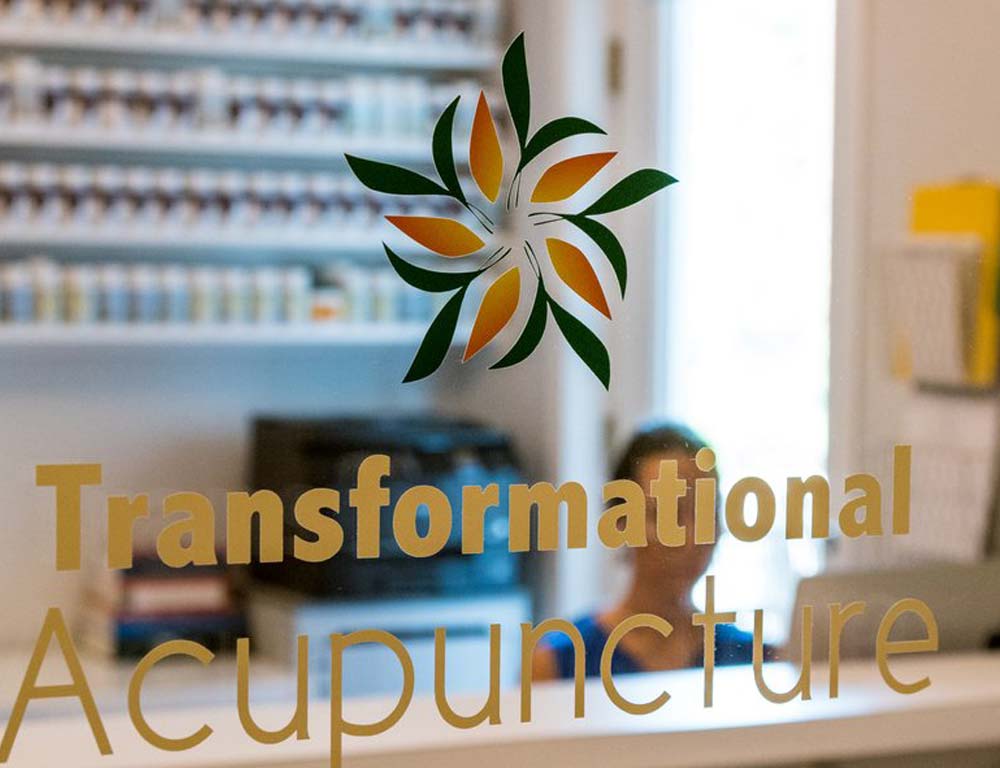 Book a Session Now
To schedule an appointment, simply visit our onlin scheduling page, and follow the directions from there. We look forward to meeting you!
Clients Love Our
3-Point Thursdays