Allergies & Sinus Congestion
Constant sniffles, sneeze attacks, itchy eyes and throat? Allergy meds turning you into a zombie? Try acupuncture for allergies and enjoy the outdoors again.
Acupuncture for Allergies & Sinus Congestion
Seasonal Allergies and Sinus Congestion are maladies that affect most people at some point in their lives. They can become chronic or recurring and go from a nuisance to seriously affecting quality of life and limiting the activities you enjoy. Drugs can provide symptom relief but often come with undesirable side effects such as drowsiness, and don't solve the underlying cause of the condition. Below you can find some information on what acupuncture and Chinese medicine can do to help you overcome these ailments in a natural way.
Symptoms and Causes
We treat many symptoms associated with seasonal allergies and sinus congestion.
Runny nose, sneezing
Itchy, red, watery eyes
Scratchy throat
Coughing
Sinus headaches
Congested nasal passages
Post nasal drip
Diet—lack of proper nutrition or overconsumption (especially of dairy, gluten and sugar)
Lowered immunity due to chronic illness, overwork, etc.
Exposure to environmental pollutants, irritants
Stress
Our Approach
During your first patient visit your acupuncturist conducts a thorough evaluation of your case based on reviewing your relevant health history and presenting signs and symptoms. Part of Traditional Chinese Medicine diagnosis involves pulse and tongue diagnosis. After this evaluation your practitioner determines what type of treatment would be best for you.
Your treatment plan will be designed based on your currently presenting signs and symptoms, but also takes into consideration things such as your constitution, lifestyle, and other aspects of your health.
To start, we recommend a series of treatments for 2–4 weeks. We then evaluate your progress and recommend a follow-up plan. Many people with chronic allergies and sinus issues are able to make significant progress within 2-3 months. Herbal medicine and lifestyle recommendations are common parts of the treatment plan.
What's our Track Record?
In our experience acupuncture and herbal medicine can provide immediate alleviation of symptoms of allergies and sinus congestion. Lasting results often require longer term treatment and some lifestyle modification on the patient's part.
Following the initial course of treatments, our patients often return for monthly tune-ups to keep their condition in check and symptoms at bay.
How Does It Work?
There are many ways we can assist your body to overcome your struggle with allergies and sinus congestion.
Acupuncture
Acupuncture alleviate symptoms of allergies and sinus conditions by working on channels/meridians associated with the respiratory system. This removes the obstructions in the flow of qi and body fluids that are causing the issues. Acupuncture also has a systemic effect on the body's immune system by mediating heightened immune response and reducing inflammation.
Where do the needles go? Often times needles may be placed in and around the areas where you feel discomfort, treating acupoints on meridians zigzagging the head and face. This is called a local treatment. There are also points along these meridians that span the whole body that have potent effects on the head. When we chose these points, it is called a distal treatment. Both local and distal treatments can be highly effective on their own or in combination.
Lastly, your acupuncturist may chose points that benefit the functioning of the organ systems associated with your condition. This addresses the root causes of your condition and balances your body's immune response and histamine reactions.
Herbal Medicine
Herbal medicine works with your body to balances the flow of qi (energy) in the body. Very often there is a digestive component at the root of a person's susceptibility to seasonal allergies and chronic sinus issues. Herbs can be a powerful ally in strengthening your digestion and alleviating acute allergy and sinus symptoms.
The advantage of Using Acupuncture and Herbal Medicine Instead of Pharmaceuticals
The holistic nature of Traditional Chinese Medicine allows us to get to the root cause of your condition. We work gently with your body to re-establish a more harmonious state in order to resolve symptoms as opposed to masking them. Both acupuncture and Chinese herbal medicine offer great alternatives to pharmaceuticals with virtually no side effects. We have helped many patients get to a place where they remained symptom free without the help of their usual allergy and sinus medications.
Treatments We Use to Help With Allergies and Sinus Conditions
Ready to start getting relief from your allergies and sinus congestion? Give us a call at (202) 297-7404, schedule an appointment online or contact us if you have any questions.
Verify Your Insurance Benefits
We are in-network providers with Blue Cross / Carefirst, Aetna, and United. Many plans have good in-network acupuncture coverage. To find out if your plan includes in-network coverage for acupuncture, please fill out our short form to verify your benefits with us. You can also call us with your information at (202) 297-7404. Our staff will usually have your coverage information within 2 business days.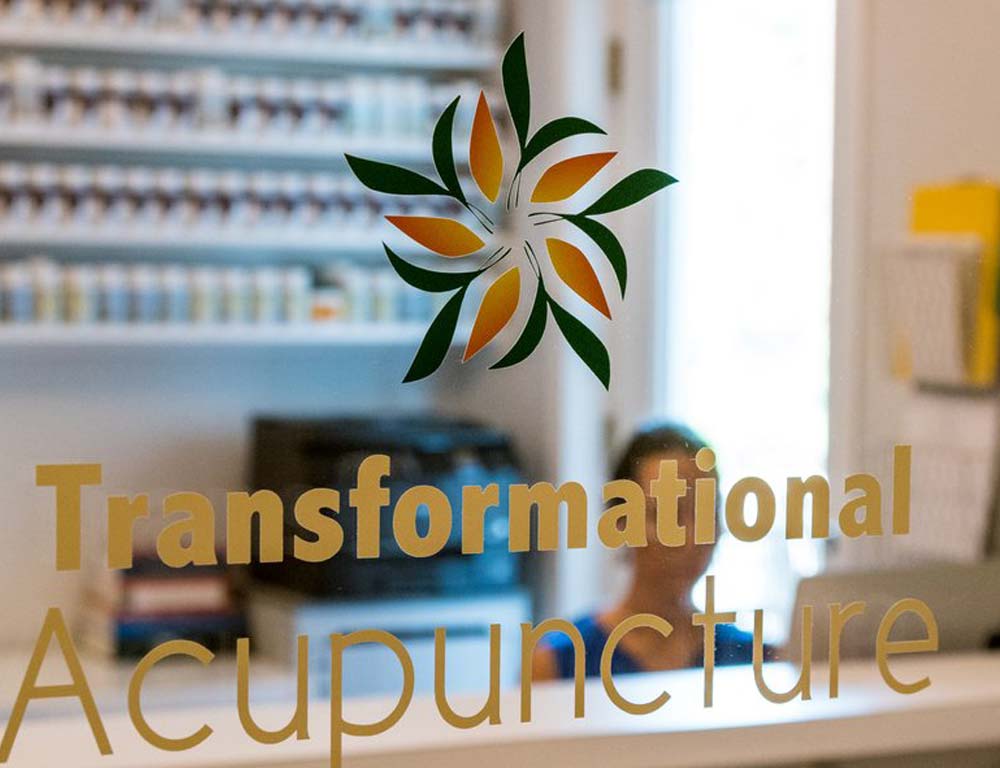 Book a Session Now
To schedule an appointment, simply visit our online scheduling page, and follow the directions from there. We look forward to meeting you!
Clients Love Our
3-Point Thursdays