Are you sick of getting sick? Find out how Acupuncture and Chinese Medicine can help speed your recovery and even help prevent you from getting sick in the first place.
Acupuncture for Colds and Flus
Chinese Medicine has been around for over 2,000 years. Over the millenia, it has developed elegant and effective healing techniques to help people recover from illnesses faster and also to help prevent illnesses from occurring by working with the body's own ability to heal itself. One of the ways it does this is by improving the function of the immune system. Not only can this help to reduce the severity of your symptoms and speed your recovery but it can also help you to stay healthy and avoid catching a cold or flu in the first place. It can also be useful to nip a cold or flu in the bud at the first signs of symptoms.
Symptoms and Causes
There are many different symptoms that can accompany colds and flus and many different factors that can lead to catching a cold or a flu:
Sinusitis
Runny nose
Chest congestion
Nasal congestion
Sore throat
Recurrent colds
Low immunity
Cough
Fatigue
Lack of appetite
Sneezing
Sensitivity to cold
Aversion to wind / drafts
Vomiting
Nausea
Malaise
Body aches
Headache
Migraine
Stomach ache
Diarrhea
Fever
Chills and sweats
Watery eyes
Red, itchy eyes
Post-nasal drip
Sensitivity to heat
Thirst
Emotional stress
Diet
Eating schedule
Eating habits
Sleep
Physical activity level
Environmental exposure
Adaptation to changing seasons
Frequent travel
Over work
Impaired immunity
Cold & flu season
Our Approach
There are many different ways in which colds and flus can present. We can tailor your treatments and herbal formulas based on your symptoms, stage of the illness, and your overall constitution.
What's our Track Record?
Most people notice a quicker than normal recovery time when they're treated for colds and flus. They also notice a reduction in the severity of their symptoms. Our treatments can be especially useful during the first 1-2 days of illness (when it's just coming on), or when a cold or flu has been lingering for a long time.
How Does It Work?
We use a holistic approach to boost the body's natural ability to heal itself. We can create custom herbal formulas that help bolster your immunity, reduce symptoms and destroy pathogenic microbes like viruses, bacteria, and fungi.
Acupuncture
Acupuncture can help to improve your immune system and also target certain areas where symptoms might be present. For example, if you're suffering from a lingering cough, we can select acupuncture points that will focus on the lungs. If you're suffering from a sore throat, we can select acupuncture points that will focus on healing the throat. With acupuncture we can select points that can focus on any part of the body.
Herbal Medicine
Herbal medicine can not only help prevent colds and flus but it can also help speed your recovery and lessen the severity of symptoms. Colds and flus can present with a wide variety of symptoms. With our herbal pharmacy, we can make a custom formula for you to help you start feeling better faster. Many of the herbs used to treat colds and flus have been found to have antimicrobial, antibacterial, and antiviral properties. There are also herbs that have been shown to increase white blood cells.This helps to improve your body's ability to fight infections from colds and flus.
The Advantage of Using Acupuncture and Chinese Herbal Medicine
Many pharmaceuticals, antiviral, and antibiotic medications have unwanted and sometimes dangerous side effects. Chinese Medicine is considered very safe in comparison. Since we work holistically with your body rather than targeting individual symptoms, we can help you recover more quickly and prevent future colds and flus. At the same time, our treatments can cause "positive side effects," such as improved sleep, more energy, less stress, and better digestion.
Treatment Options for Colds and Flus
Want to speed your recovery from a cold or flu, or interested in keeping yourself healthy during cold and flu season? Give us a call at (202) 297-7404, schedule an appointment online or contact us if you have any questions.
Verify Your Insurance Benefits
We are in-network providers with Blue Cross / Carefirst, Aetna, and United. Many plans have good in-network acupuncture coverage. To find out if your plan includes in-network coverage for acupuncture, please fill out our short form to verify your benefits with us. You can also call us with your information at (202)297-7404 . Our staff will usually have your coverage information within 2 business days.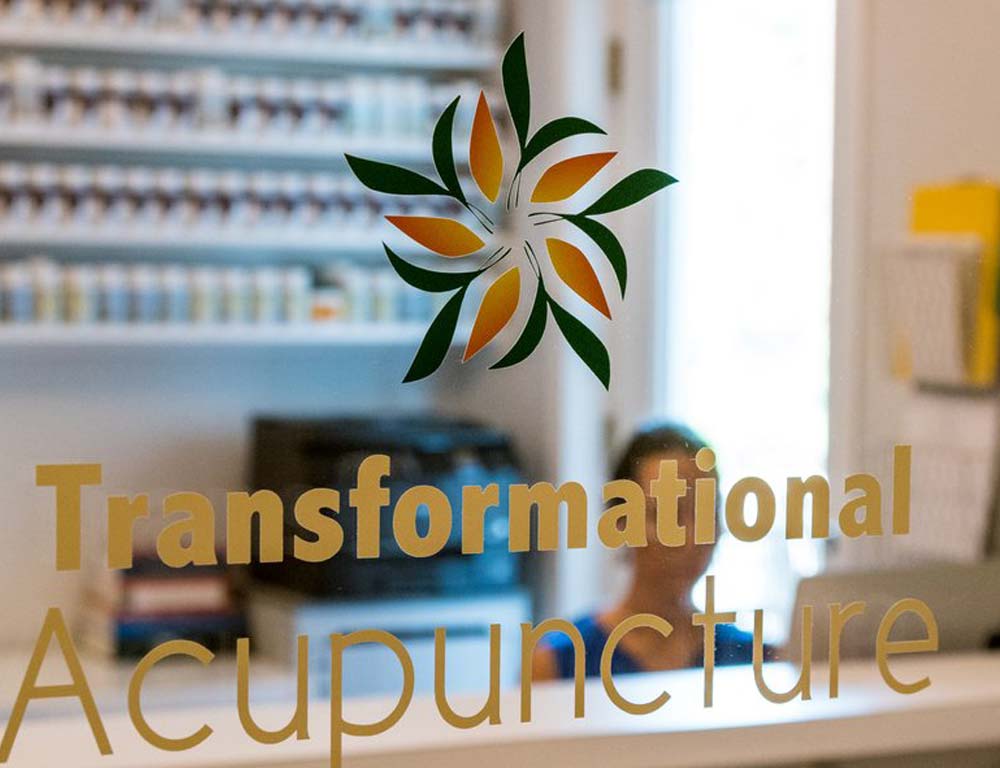 Book a Session Now
To schedule an appointment, simply visit our online scheduling page, and follow the directions from there. We look forward to meeting you!
Clients Love Our
3-Point Thursdays