Dr.
Adam Miramon

,

DACM, DiplAc, LAc
Chief Clinic Director & President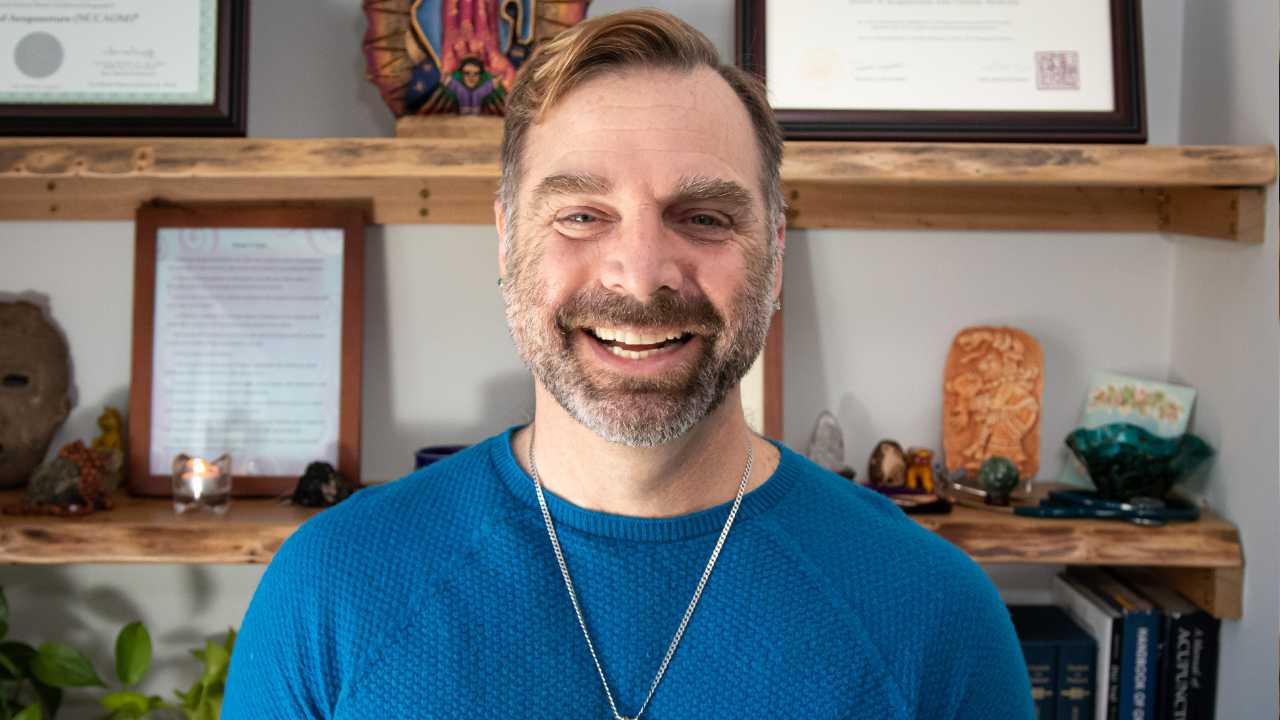 I have dedicated my life to providing reproductive health support for all genders. This type of care is for anyone, at any point in their life wanting to revitalize their reproductive health. My treatments in this field aim to better menstrual regulation, fertility, conception, pregnancy, labor and delivery, postpartum care, and sperm quality and quantity.
A Deepening Focus on My Passion For Reproductive Health
As our practice grows, I am focusing on my passion for helping those during their reproductive journey seeking support for fertility, prenatal, perinatal, and other reproductive care. My experience in this specialty has taught me that reproductive health, for all genders, is deeply connected to the health of the whole body. I'll work with you to identify the root causes of any issues keeping you from experiencing a total, inner balance.
My personal healing journey…
The journey of healing is never quite over. Receiving and providing acupuncture and finding a deep spiritual community has been integral to easing and healing my mental and emotional trauma from childhood. It has enabled me to have conversations with family members and begin to understand and heal my birth, preverbal, and other childhood traumas.
I have been empowered to investigate these past events, acknowledge the pain, honor my inner child, and hold those responsible accountable. I have healed many wounds, and time reveals there is always more healing and growth that can happen. Healing is a journey rather than a destination. I continue this journey every day. Being a patient and provider of acupuncture has truly transformed my life to move stuck emotions, be aware of and in my physical body, and to transfer that knowledge and energy to my patients.
Walking a spiritual path…
Spirituality plays an important role in my life, and I view all life as sacred. My spirituality is a vehicle for a deeper understanding of the world, my communities, my genetic and chosen family, and myself. My spiritual community works within a framework to seek and find our work in the world and to do that work with intention.
I came to my spiritual path after experimenting with various religious traditions. I savor the wisdom in Eastern and Western philosophical traditions such as Buddhism, Taoism, the I Ching, Jungian psychology, Qabala, the Tarot, and many others. My ritual practices are deeply rooted in earth-based spirituality. I have regular rituals and prayers for every aspect of my life, and I have a set of self-care routines to support my work as a healer.
The journey to becoming a healer…
I started out as a patient of acupuncture, receiving it for the first time in 1996. I knew about the healing and transformative aspect of this modality, but I was consumed by life's other distractions and calamities and didn't become a regular patient until 2004.
I was working on undergraduate studies, frustrated, and just wanted to graduate. Life continued, and I found myself at a crossroads in graduate school. I decided to take a leave of absence. After filing the necessary paperwork, I had a dream that night of the moment, years earlier, when I told my acupuncturist, "I just want to go to acupuncture school!" The next day I heard an ad for the Maryland University of Integrative Health (MUIH, formerly the Tai Sophia Institute) school of acupuncture. I started a new graduate program within six weeks.
This was a major moment of personal transformation because I had found my purpose and vocation in life as a healer. Eleven years ago, I took a leap of faith, and today, I am swimming in an ocean of consciousness, spirituality, intention, and emotion.
Inspiration through Chinese medicine…
The thing that inspires me most about Chinese medicine is the complexity yet simplicity of this ancient practice. I have been studying and practicing for more than ten years, and I am still learning something new. For me, being a practitioner of Chinese Medicine is a lifelong dedication to studying classical and contemporary medicine—embracing the classical literature of our medicine, embracing its contemporary literature and practice, and embracing current research into Chinese medicine.
A specialization in reproductive health…
Over the past decade, I have focused my continuing education and work in the field of reproductive health, supporting the full reproductive cycle. I provide services specializing in menstrual cycle support, fertility, pregnancy, labor and delivery, postpartum care, and change of life.
I could not possibly list every health condition or symptom I am trained to treat within the realm of reproductive health, but some conditions that may seem unrelated—like migraines—could have a root in the menstrual cycle. I'm always searching for the root of a patient's health condition or symptom. As I was preparing to graduate and take my national certification exams, one of my classmates created a chart about women's reproductive health cycles, and as I looked at it, I said, "I want to do this for the rest of my life."
As I continued on my individual path of healing, I discovered I was the child of a birth trauma and realized the importance of supporting and treating women and anyone with a uterus. I have dedicated my life to providing women and those with uteruses with the best possible reproductive healthcare and positive birthing experience.
I am inspired by the great work of midwives, doulas, obstetricians, and other obstetric acupuncturists who work to empower and center reproductive health on the patient. I hope my patients experience this patient-centered approach at Transformational Acupuncture.
Inspiration through your patients…
The things that inspire me most about my work with my patients are the growth and change in my patients' lives. I'm awed every time one of my patients experiences relief, and I'm awed every time a patient tells me about a lifestyle change they've recently made—even when the suggestion was made five years earlier. My patients are a great inspiration for my continuing work as a healer.
My passion and training for Chinese herbal medicine . . .
My education in Chinese herbal medicine began while earning my Masters in Acupuncture. While those lessons did give me a solid understanding of this practice, the entire pharmacopeia includes over 600 herbs and there are over 100,000 formulae of Chinese herbs. Knowing this, I excitedly entered an intensive two-year program to dive deeper into this branch of medicine. This education continued through other training and during my doctoral program.
I wanted to continue my education and training in this ancient practice of Chinese herbal medicine because it remains relevant to the healing practices of today. The knowledge and traditions have been passed down for generations and remain an integral part of healthcare in many Asian communities. My patients have also experienced relief from symptoms and improved health like so many have found throughout the centuries.
Patients come into my clinic looking to find natural remedies for a great number of issues and conditions. I've prescribed herbs and herbal formulas for allergies, pain relief, digestive issues, sleep issues, menstrual health and fertility, and anxiety. And just like my patients, I also work closely with an acupuncturist and herbalist to find the best herbal treatments for my own health.
My favorite Chinese herb is…
Ling Zhi (ganoderma lucidum) because it calms the heart and spirit and is an immune booster. With some of the challenges we face in today's world, I believe everyone should be taking Ling Zhi which is also known as reishi mushroom.
Adapting during a pandemic…
When it became clear that we were in a pandemic, I recognized early on that as acupuncturists, we needed to change the way we worked. I sought out the necessary training to be sure that we are caring for and protecting patients as best as possible.
I created an infection control plan to address the changing needs of our healthcare setting, and all of the procedures are in place at Transformational Acupuncture. We will continue to follow guidelines and innovations from the DC Department of Health, Centers for Disease Control, World Health Organization, and leading acupuncture councils.
Patients have appreciated the extra precautions we're taking, which gives them the opportunity to feel safe in an unsafe world. Acupuncture and holistic health are vital as people are experiencing stress, anxiety, depression, and exacerbated pain during these uncertain and trauma-causing times—ailments don't quarantine.
People still need care, perhaps now more than ever, and Transformational Acupuncture will go to all lengths to make acupuncture and Chinese medicine safe, accessible, and peaceful.
My Commitment to You and Your Well-being
I hope to share the benefits of acupuncture and Chinese medicine that I have received over the past 15 years. Please contact us if you'd like to know how our services could help support and improve your health.
Education & Training
Licensed acupuncturist in the District of Columbia, Maryland, Virginia, and Delaware
Diplomate of Oriental Medicine from the National Certification Commission of Acupuncture and Oriental Medicine (NCCAOM), October 2022
Tuina and Zheng Gu Techniques, Internal Arts International – Tom Bisio, LAc, Manhattan, NY, September 2022
Published "Effectiveness of Acupuncture in the Induction of Labor: A Literature Review" in the peer-reviewed journal, JASA: The Journal of the American Society of Acupuncturists – JASA, Summer 2020
Doctorate of Acupuncture and Chinese Medicine from the American College of Traditional Chinese Medicine – ACTCM, San Francisco, CA, May 2020
Acupuncture for Labor and Delivery, NYU Langone Hospital – Claudia Citkovitz, PhD, LAc, Brooklyn, NY, May 2018
Master's of Oriental Medicine, Maryland University of Integrative Health – MUIH (formerly the Tai Sophia Institute), Columbia, MD, December 2014
Diplomate of Acupuncture from the National Certification Commission of Acupuncture and Oriental Medicine (NCCAOM), January 2013
Master's of Acupuncture, Maryland University of Integrative Health – MUIH (formerly the Tai Sophia Institute), Columbia, MD, December 2012
Overview of My Skill Set:
Online Professional Profiles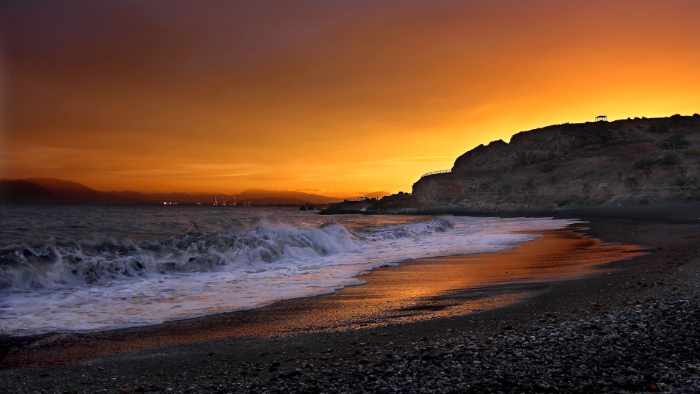 Discover 3 new things each week with our 3-Point Thursday—where clinic owner and acupuncturist, Dr. Adam Miramon, shares weekly wisdom and "pointers" for holistic health and personal transformation.
Here's a review from one reader