Hanna Lee, DAcCHM, DiplOM, LAc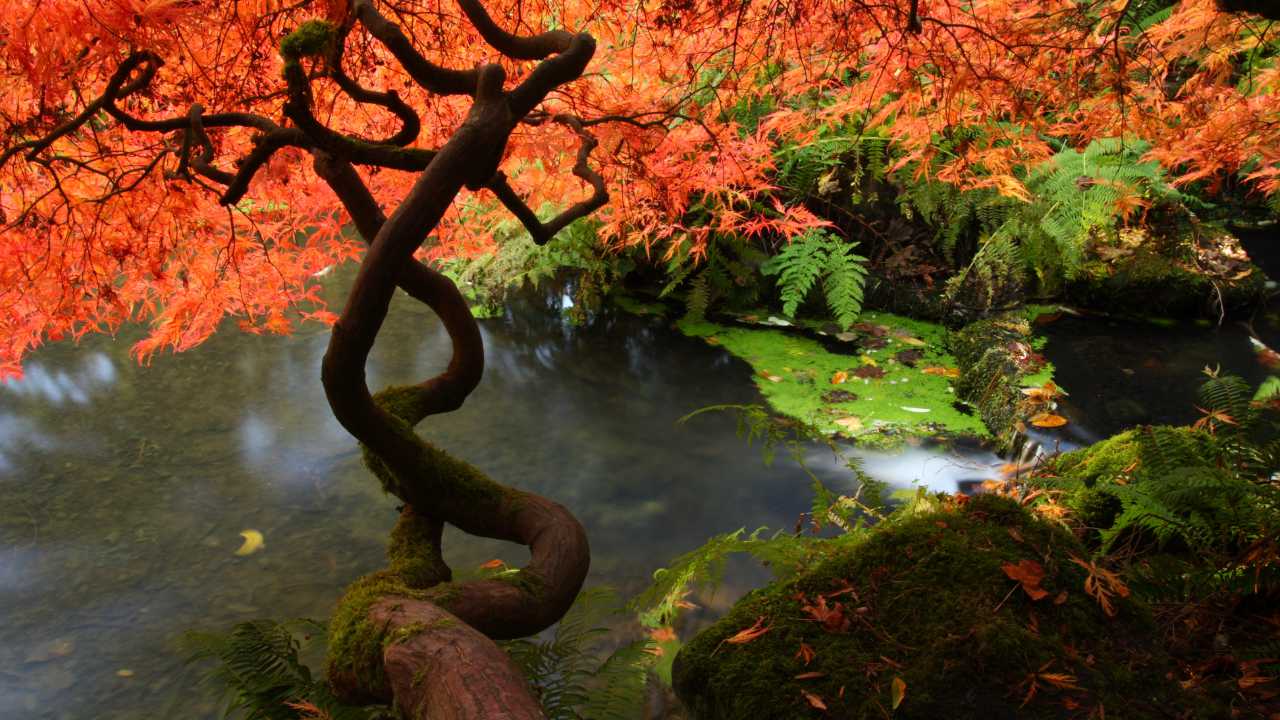 I firmly believe that Western and Chinese medicines are not opposing forces but rather essential partners, each complementing the other seamlessly.
A Short Introduction
I developed a keen interest in health and wellness during my early years when I had the opportunity to accompany church members on medical mission trips to other countries. During these trips, I witnessed the remarkable effectiveness of acupuncture and herbal treatments, where skilled practitioners used only acupuncture needles and herbs to heal people without the need for advanced medical equipment.
This experience fascinated me, particularly in Oriental medicine. This fascination ultimately motivated me to become an acupuncturist, allowing me to pursue my passion for helping others through traditional Chinese medicine.
My philosophy
My philosophy as an acupuncturist is to provide high-quality and patient-centered care and possess sufficient knowledge and skills. I have dedicated over 15 years to studying and practicing acupuncture and Chinese herbal medicine across the United States, China, Korea, and New Zealand. Therefore, my expertise spans a spectrum of treatment styles. Through acupuncture and Chinese herbal medicine, I strive to enhance my patient's quality of life by addressing the underlying causes of their ailments.
Rooted in the principles of Traditional Chinese Medicine, I approach healing as a holistic journey, considering the entire individual—body, emotions, and spirit. I recognize diseases as manifestations of physical, emotional, or spiritual imbalances and tailor my treatments accordingly. My ultimate goal is to empower holistic wellness through acupuncture and facilitate my patients' well-being by restoring harmony to both their minds and bodies.
My Education in Acupuncture
I began on my acupuncture journey in 2005, enrolling in the esteemed Henan University of Chinese Medicine (HUCM) in China. At HUCM, I earned my Bachelor's degree in Clinical Traditional Chinese and Western Integrative Medicine. With this comprehensive knowledge, I am able to uniquely bridge Western medical concepts with Chinese Medicine terminologies, offering integrative treatments tailored to my patients' needs.
My educational pursuits extended further, culminating in a Diploma in Acupuncture in New Zealand and a Master of Science and Doctoral degrees in Oriental Medicine in the United States.
Informed by my extensive education and clinical experience, I firmly believe that Western and Chinese medicines are not opposing forces but rather essential partners, each complementing the other seamlessly. I am committed to offering personalized, comprehensive, and integrative care grounded in traditional Chinese medicine and supported by evidence-based practice.
My expertise spans a spectrum of treatment styles, including Traditional Chinese acupuncture, Electronic acupuncture, Sa-Am acupuncture, Scalp acupuncture, Trigger Point acupuncture, Facial Cosmetic acupuncture, Cupping therapy, and Herbal Medicine.
My Patients
I believe in treating each patient as a unique individual with specific needs and concerns. I take the time to listen attentively to my patients, understanding their medical history, lifestyle, and emotional well-being. This comprehensive understanding helps me tailor my treatments to address not just the symptoms but also the underlying causes of their health issues.
I am a strong advocate for holistic well-being, recognizing the interconnectedness of the body, mind, and spirit. I work collaboratively with my patients. I educate them about their conditions and involve them in the decision-making process.
I prioritize my patient care. I listen to and support every patient with trust and responsibility. My goal is to create comfort and inspire trust in the care they receive at this clinic. In addition, my goal is to not only alleviate my patients' immediate health concerns but also to support them in achieving long-term wellness and a higher quality of life.
I would like to specialize in…
My expertise extends beyond symptom alleviation. I specialize in areas such as pain management (including musculoskeletal issues, arthritis, sports injuries, migraines), stroke rehabilitation, neurologic conditions (including Bell's palsy, neuropathy), gastrointestinal issues (including indigestion, acid reflux), women's health (including PMS, irregular menstruation, symptoms of menopause), and mental well-being (such as anxiety, depression, insomnia), among others (sinus congestion, tinnitus).
With a profound understanding of the root causes of diseases, I successfully treat complex medical conditions, empowering my patients on their transformative journey toward enduring health and vitality.
My passion and training for Chinese herbal medicine . . .
The greatness of Chinese herbal medicine lies in its ability to address a wide range of health conditions, including complex and chronic illnesses, while promoting overall well-being. By identifying and managing both symptoms and underlying imbalances unique to each individual, Chinese herbal medicine offers holistic and natural approaches and a valuable and effective option for patients seeking long-term relief and improved quality of life. Additionally, Chinese herbal medicine has a strong focus on prevention. Herbs have been used to boost the body's immune system, enhance vitality, and prevent future illnesses.
My favorite herbal formula is…
Suan Zao Ren ("sour jujube seed") because it nourishes the heart and calms the spirit. It has been used for treating insomnia for thousands of years. Insomnia is very common. Roughly 1 in 3 adults worldwide have insomnia symptoms. It may affect your life and increase certain conditions such as anxiety, depression, hypertension, and heart attack. Therefore, we need to manage it by therapies or taking Chinese herbs such as Suan Zao Ren. According to research from NIH (National Library of Medicine), Chinese Herbal formulae containing Suan Zao Ren could be an alternative treatment for insomnia in a clinic.
Citation: Zhou QH, Zhou XL, Xu MB, Jin TY, Rong PQ, Zheng GQ, Lin Y. Suanzaoren Formulae for Insomnia: Updated Clinical Evidence and Possible Mechanisms. Front Pharmacol. 2018 Feb 9;9:76. doi: 10.3389/fphar.2018.00076. PMID: 29479317; PMCID: PMC5811769.
Partnering with You for Optimal Health
Education & Training
Licensed acupuncturist in the District of Columbia, Maryland, and Virginia
Doctorate of Acupuncture and Chinese Medicine (DAcCHM) from Pacific College of Health and Science – PCHS, California, 2023
Diplomate of Oriental Medicine from the National Certification Commission of Acupuncture and Oriental Medicine ( NCCAOM), 2021
Master of Science in Oriental Medicine from Virginia University of Integrative Medicine – VUIM, Virginia, 2021
International Acupuncture Qualification Certificate by World Federation of Acupuncture-Moxibustion Societies (NGO In official relations with WHO), China, 2010
Bachelor of Science in Clinical Traditional Chinese and Western Integrative Medicine from Henan University of Chinese Medicine – HUCM, China, 2010
National Diploma in Acupuncture from New Zealand College of Chinese Medicine – NZCCM, New Zealand, 2009
Overview of My Skill Set:
Traditional Chinese Medicine
Sa-am acupuncture
Scalp acupuncture
Trigger point acupuncture
Facial Cosmetic acupuncture
Holistic Healthcare
Online Professional Profiles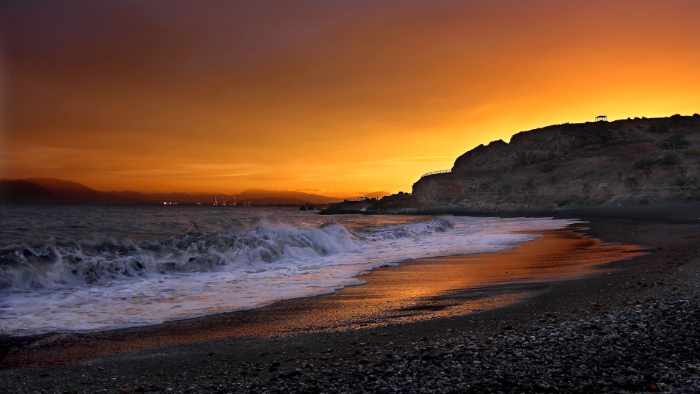 Discover 3 new things each week with our 3-Point Thursday—where clinic owner and acupuncturist, Dr. Adam Miramon, shares weekly wisdom and "pointers" for holistic health and personal transformation.
Here's a review from one reader